The Institute for Solidarity in Asia is delighted to welcome two (2) new governance practice leaders and thought leaders into the 2018 Society of Associates. These new members are governance champions who continue to exude strong leadership skills by delivering innovative solutions to their stakeholders.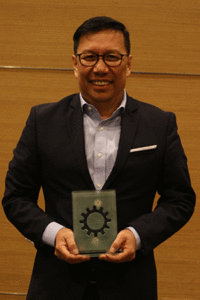 Mr. Francis E. Gentoral
Project Director
Iloilo Economic Development Foundation
Mr. Francis E. Gentoral played a significant role in integrating the local economic development (LED) framework to the Performance Governance System (PGS) pathway for local government units (LGUs). With over twenty-five (25) years of experience focusing on economic governance, business climate enhancement, and sector competitiveness, he has managed various economic, environmental, and governance projects across the Philippines. Moving forward, he is working with ISA to develop LED Skills Lab modules for LGUs, specifically for local economic and investment officers (LEIPO).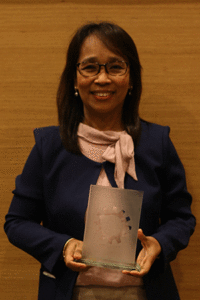 Ms. Myrna B. Roman
PGS Core Team Chairperson & City Accountant
City Government of Balanga, Bataan
Playing an instrumental role in promoting and practicing the PGS pathway in the City of Balanga, Ms. Myrna B. Roman, together with the city's PGS Core Team, successfully established the PGS infrastructure within the LGU. She also played a vital role in cascading the Balanced Scorecard to the city's vision-aligned circles (VACs). Today, the City of Balanga is an Island of Good Governance, and a Palladium Balanced Scorecard Hall of Famer for Executing Strategy. As she has inspired, and continuously shares her governance journey across the different municipalities in Bataan, she is eager to share the passion that she has for good governance, and advocate for the same throughout the Philippines.
Ms. Roman and Mr. Gentoral were conferred into the Society of Associates on June 14, 2018 during the annual general meeting of members at the Jose Y. Campos Hall of the Unilab Bayanihan Center in Pasig City.