Publications
Read our case studies featuring exemplars of public sector transformation
Publications
Read our case studies featuring exemplars of public sector transformation
Books
Written by ISA founder, Dr. Jess Estanislao, each book discusses different governance issues and stories of transformation that serve as a resource for those who want to learn more about the governance advocacy.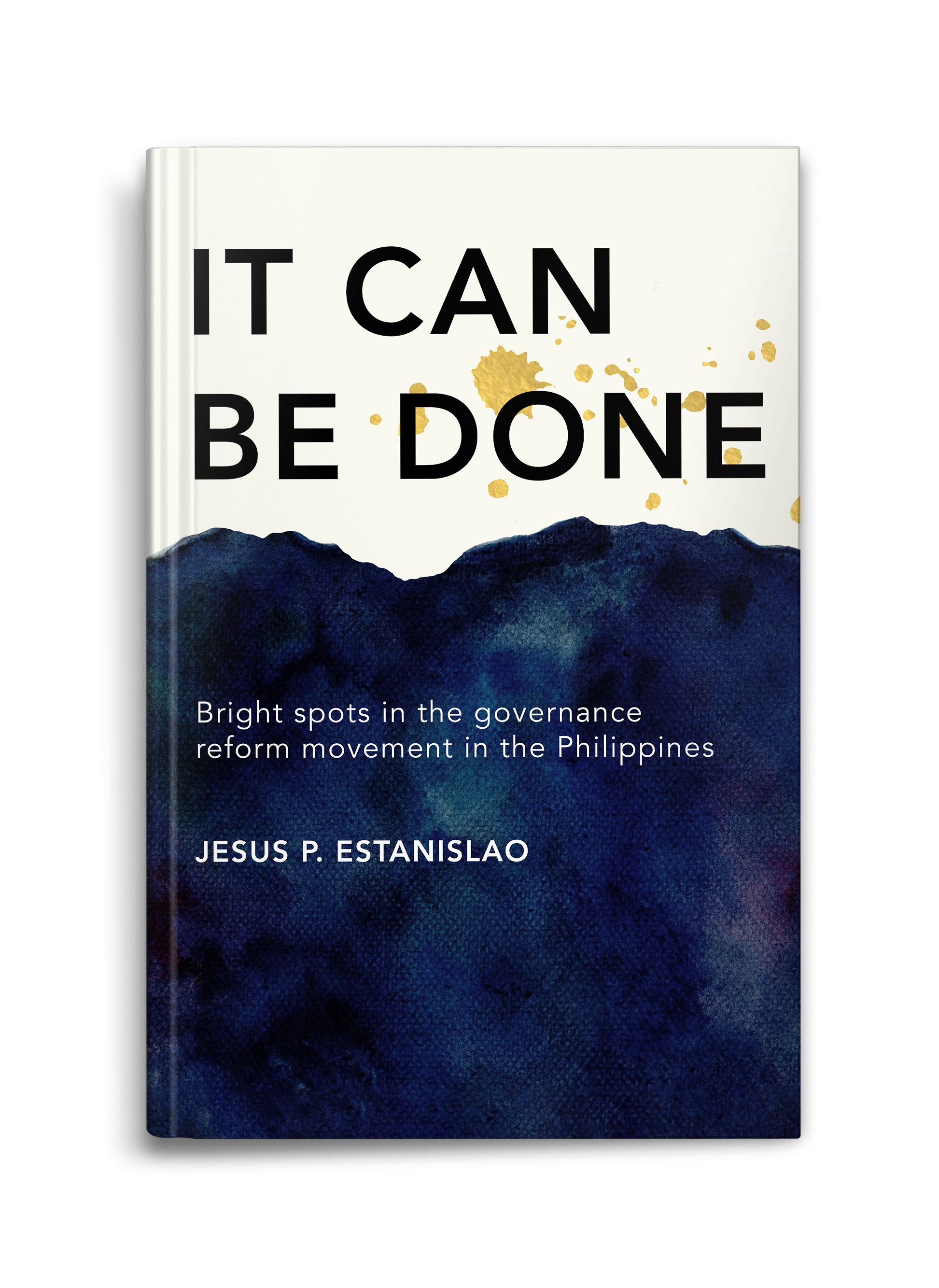 The case studies in this book engage with classic issues of design and implementation. How can leaders help employees understand, embrace, and indeed guide change? How can governments work effectively with the business community? How can the most marginalized citizens be brought into the design and implementation of programs that affect them?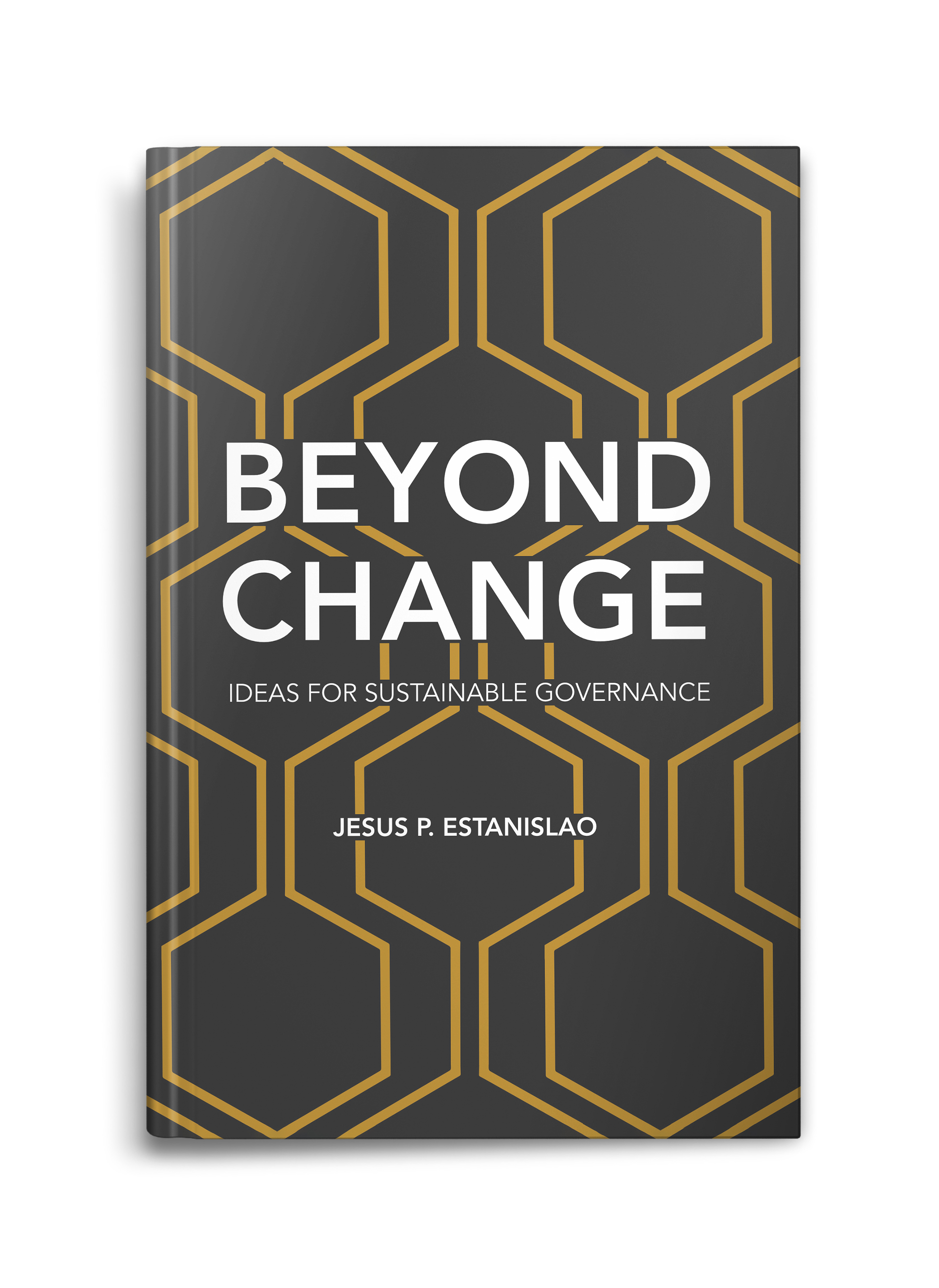 If there is one thing we should remember about good governance, it is that the future of our country does not lie in the hands of a few; it lies in our hands as responsible citizens, willing to contribute our ideas and efforts toward inclusive and sustainable progress.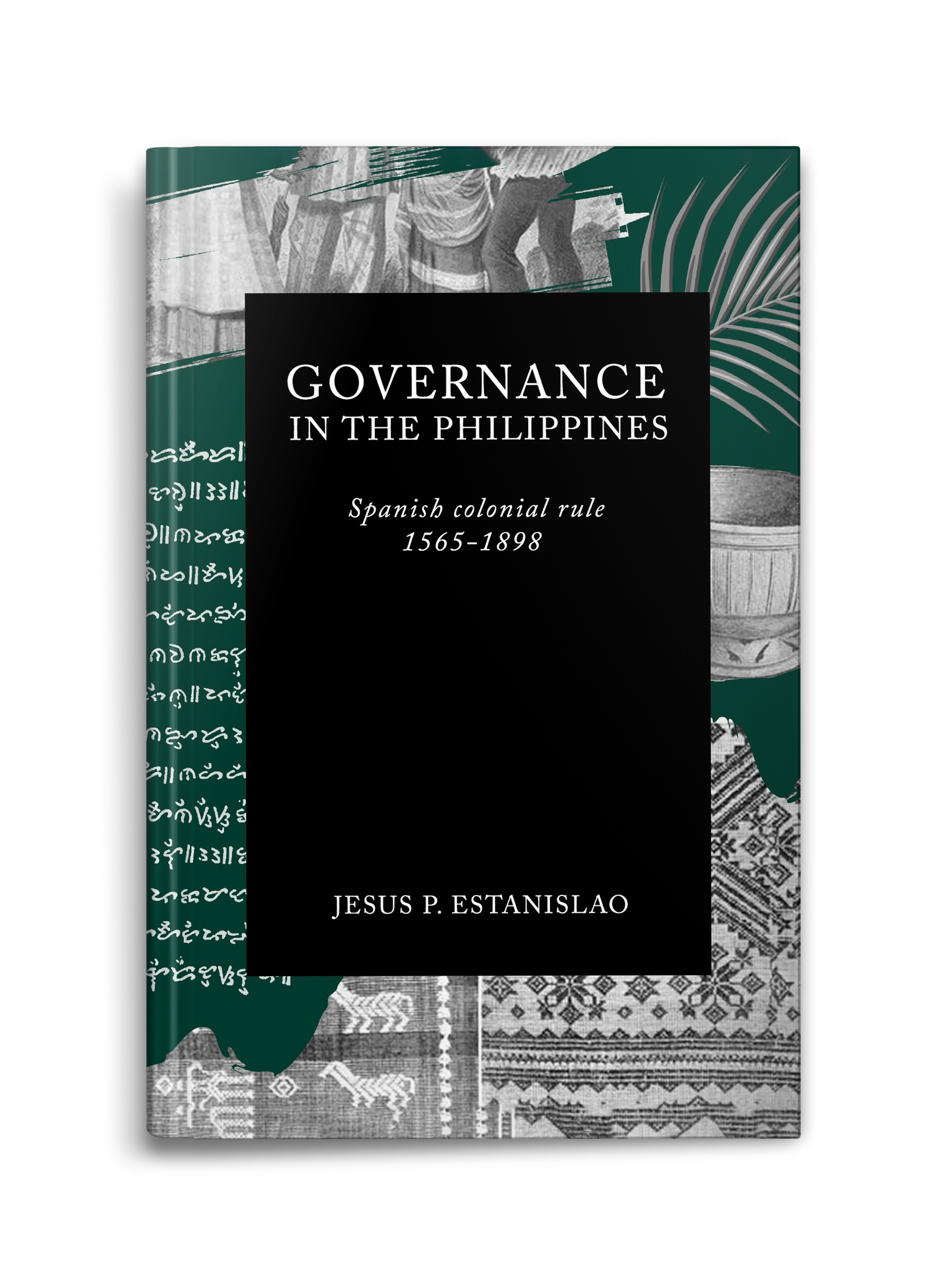 Governance in the Philippines
P1000
The pilot volume in an ambitious series that looks at the Philippines through the minds of its conquerors to discover the roots of Philippine economy and governance. It aims to encourage a new generation of scholars to look at strategy in a historical context, and to apply pivotal learnings from the country's long years under colonial rule to national governance in the modern day.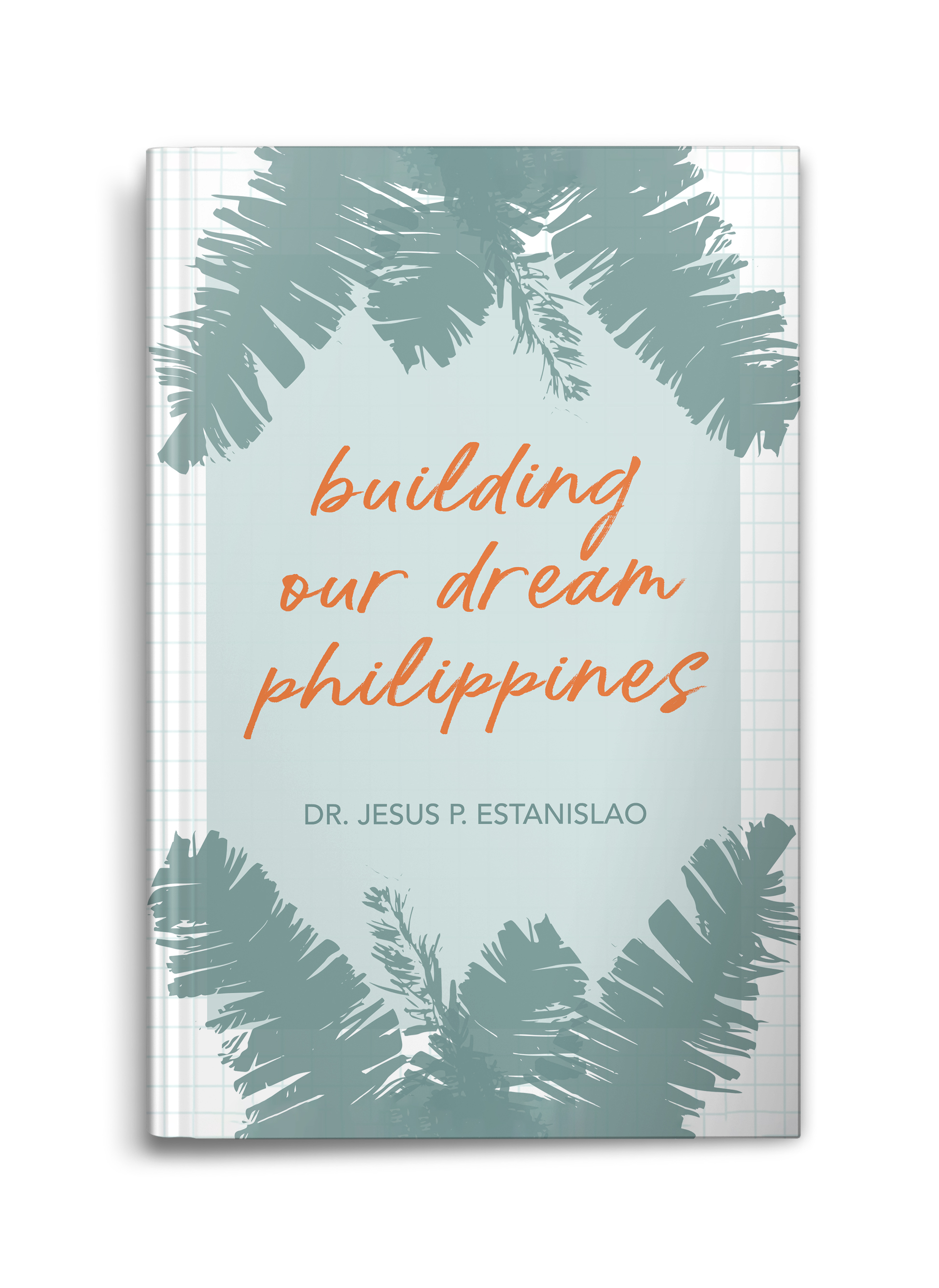 Building Our Dream Philippines
P1000
This book is about the future that we – as responsible citizens – can shape together, so that many of our dreams and aspirations as a people can be realized within the lifetimes of those finishing their studies today. It brings together the country's most reputable good governance advocates who offer six essays that propose the values that we as Filipinos need to practice the most in order to realize our shared vision of a Dream Philippines.
Journey Report
The IGG Journey Reports chronicle the cases of 12 public sector institutions that were presented at the 2015 APEC Summit held in Manila.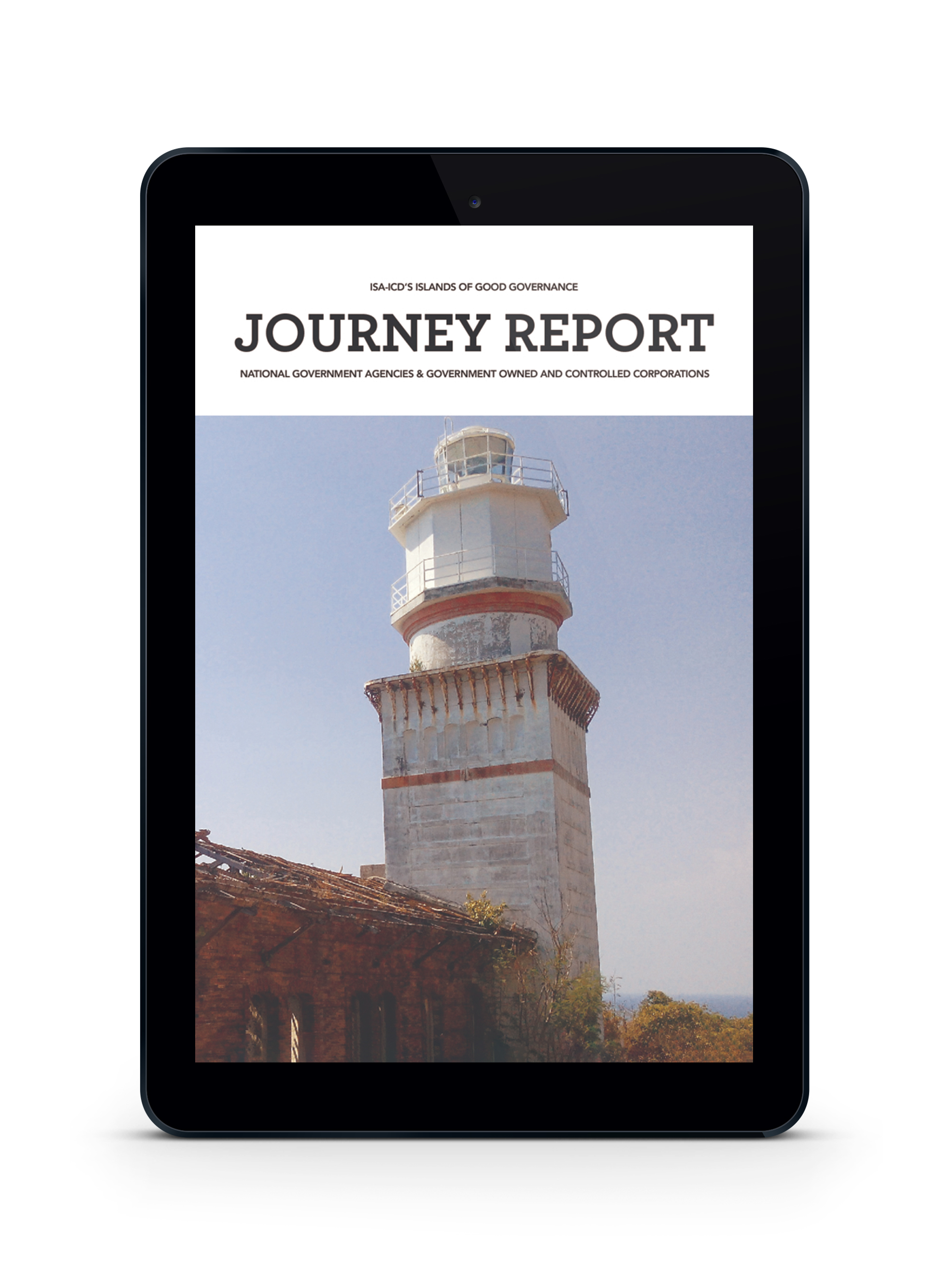 NGA Journey Report
Chronicles the philosophies, innovations, and efforts that went into preparing the Philippines' first national government agencies (NGA) and government-owned and controlled corporations (GOCC) to apply for recognition as Islands of Good Governance (IGG). It celebrates breakthrough results and community impact achieved through the sustained practice of transformative governance and imparted through stories told during audit.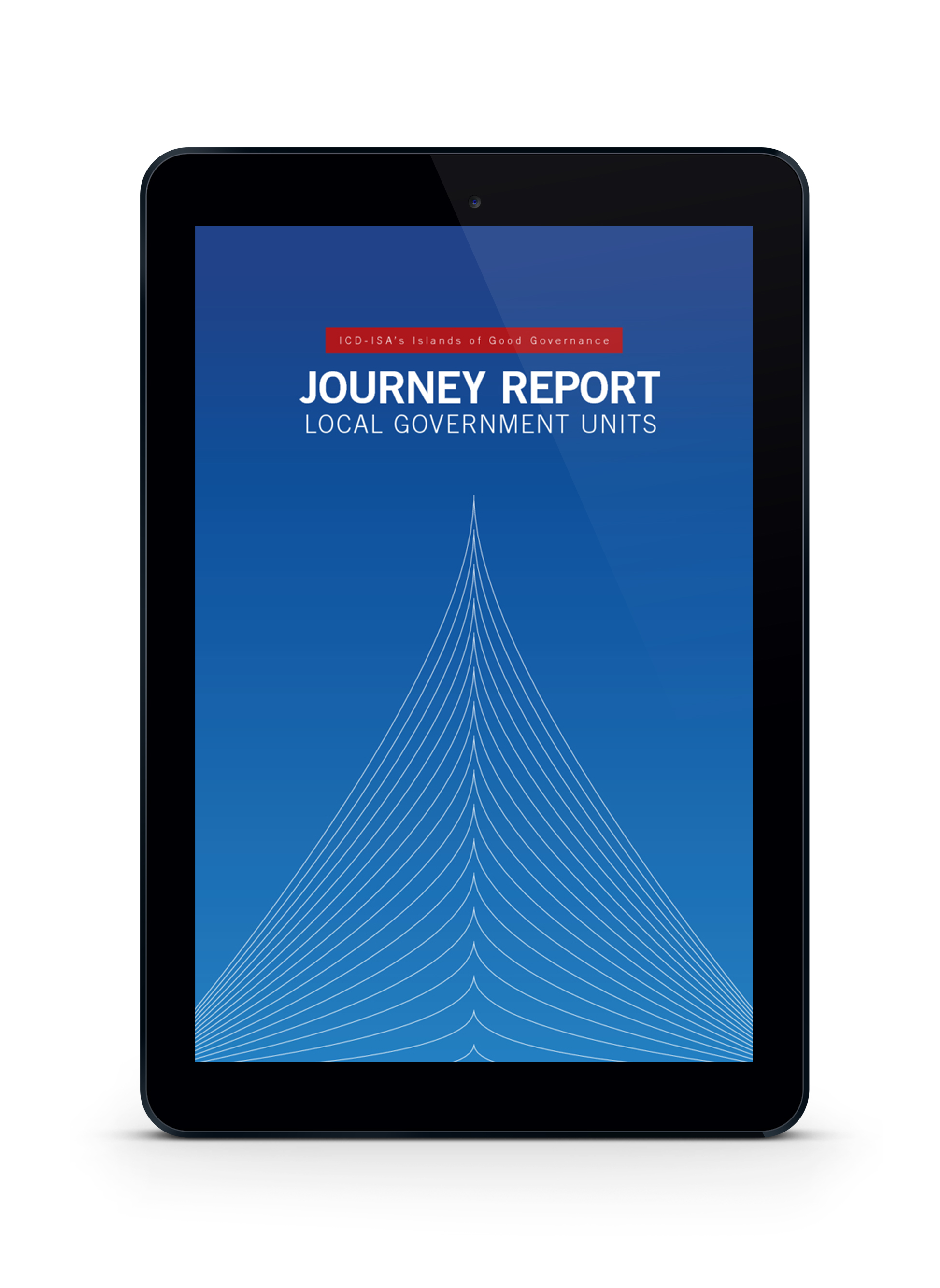 LGU Journey Report
Featuring in-depth stories of transformation in the local government level, this Journey Report sheds light on the role that the Performance Governance System and its Elements play in molding local government units such as the Cities of Balanga, Legazpi, and Mandaue into the progressive institutions that they are today.
Case Studies
Written in 2015 in fulfillment of a grant provided by the Center for International Private Enterprise (CIPE), these six case studies look into the best practices and challenges of public sector partners undergoing the Performance Governance System.