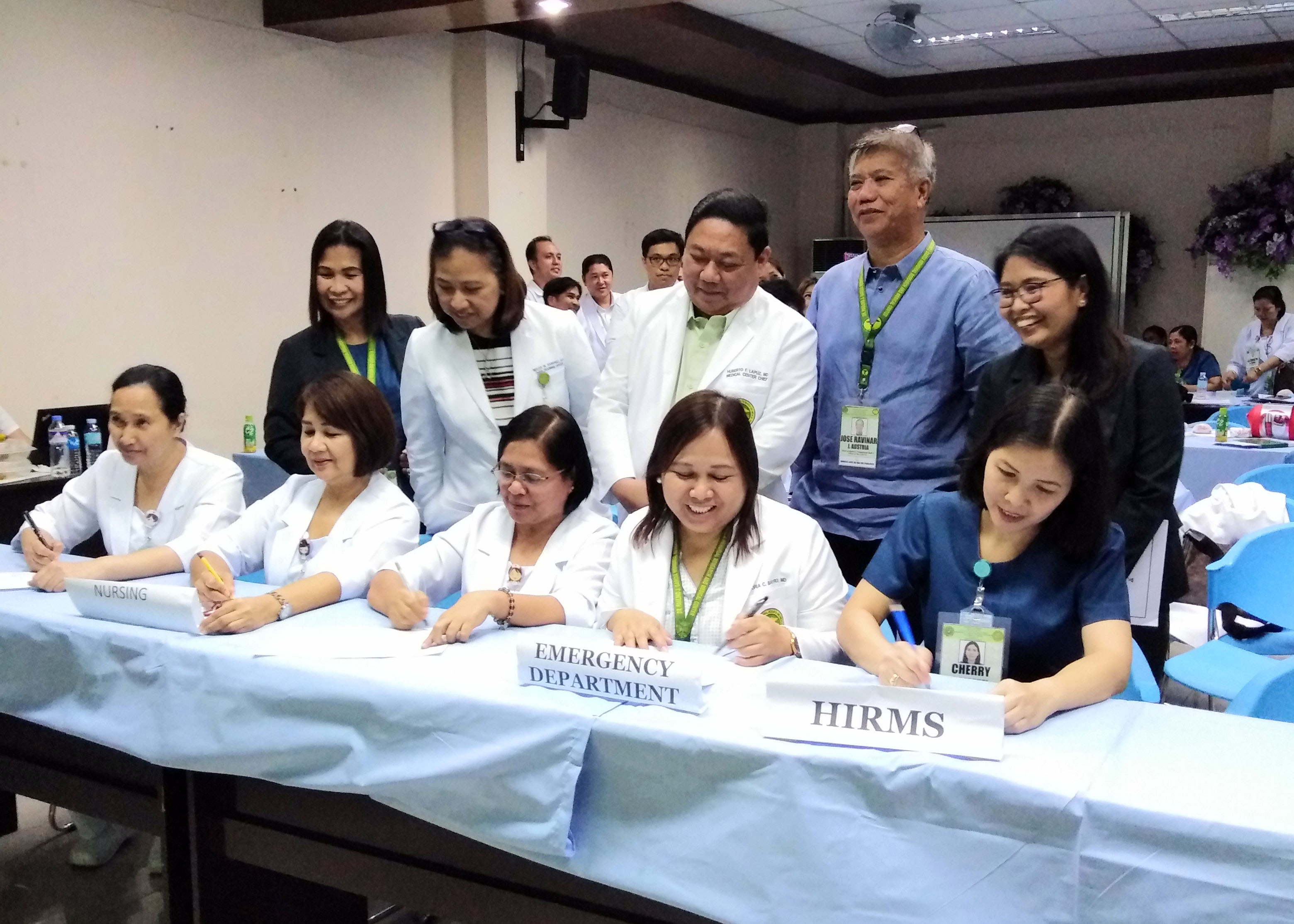 The Paulino J. Garcia Memorial Research and Medical Center (PJGMRMC), a hospital located in Cabanatuan City, further established their Performance Governance System (PGS) journey last July 11-12 and 15, 2019 by collaborating with the Institute for Solidarity in Asia (ISA) in their Clean-Up and Cascading Session. The hospital had enrolled in the PGS Framework by attending the Governance Healthcare Initiative held last November 2018 by the Philippine Heart Center where they had created the basic governance documents, such as the Strategy Map, Governance Charter and Enterprise Scorecard, that were further refined in the sessions with ISA. Through its medical center chief, Dr. Huberto F. Lapuz, they sought help from ISA to facilitate these sessions and come closer to their goals. Afterwards, they consulted the different departments of the hospital to specify what they can each contribute towards PJGMRMC's strategic vision. The Strategy Map was validated and approved by the Executive Committee of the hospital as well as by their medical center chief.
After the session, PJGMRMC joined the list of hospitals who were also working towards the Initiation Stage conferral in the PGS Pathway. In accordance with this goal, the hospital is preparing for the upcoming public revalida in November during ISA's Public Governance Forum by focusing on the cascading of their strategy maps and scorecards across the levels of their hospital and by ensuring the strategic contributions from all units. 
PJGMRMC hopes to become the foremost multi-specialty center recognized for their excellence in service delivery, training, and research. The hospital aspires to reach such goal by advancing the quality of their healthcare services and by providing the highest standards of training and research with the well-being of their patients in mind. The people of PJGMRMC believe that working towards such vision will serve as their contribution to the nation-building of the Philippines.