Eastern Visayas, a region defined by its natural beauty, grapples with deep economic and healthcare challenges. Its scenic islands juxtaposed against the harsh reality of poverty, it is ranked among the country's poorest regions, heightened by its geographic isolation and susceptibility to natural calamities.
As if these trials were not enough, the COVID-19 pandemic posed an unprecedented challenge to the region's healthcare. With a population surging to 4.5 million in 2020, a reported 53% shortfall in the hospital-to-bed ratio became painfully evident. For many of its citizens, the balance between health and poverty had become a heartbreaking reality, with countless patients, hindered by financial constraints, forced to make painful decisions about continuing their essential medications.
The region's healthcare system was at a turning point, and at the heart of it all was an apex hospital, serving six provinces, seven cities, and 12 districts and municipalities. This institution faced two pressing questions: How could it strengthen its workforce to meet the growing healthcare needs of the community, and, just as crucially, how could it rescue patients from the dilemma of choosing between the very breath of life and the means to afford it?
Entering the governance pathway
Established in 1916, the Eastern Visayas Medical Center (EVMC) has been a cornerstone of healthcare in the region. Originally known as the Eastern Visayas Regional Medical Center, the hospital underwent a significant transformation in 2021, including expanding its bed capacity to 1,500 and introducing a wide range of specialized services. Removing "regional" from its name reflects a broader catchment area, reaching beyond the immediate region.
Led by its Medical Center Chief II, Dr. Salvador B. Evardone, EVMC entered the governance pathway through the Institute for Solidarity in Asia's (a non-profit governance reform organization) good governance program, the Performance Governance System (PGS). Since 2021, EVMC has been conferred the first two stages (Initiation and Compliance) of the framework and is now vying for Proficient Status in 2023, the third step in the four-stage governance pathway.
"EVMC will remain true to its commitment to achieve service excellence in health. Nothing, even this global crisis, can hinder us in reaching our goal to provide quality care to the people," Dr. Evardone said during the hospital's Compliance revalida, as they bagged the Gold Trailblazer Award. "Through the Compliance, with the full support of this governance reform program, it is with fervent hope that this will lead and bring us to better EVMC and a better Philippines."
A council of compassion
Dr. Jenny Lesiguez, Head of EVMC's Office for Strategy Management (OSM), shared that an essential element embedded in the PGS framework is the creation of their own Multi-Sector Governance Council (MSGC), a network of external stakeholders supporting public institutions towards its strategic goals.
"The [PGS] provides the hospital avenues to seek the support of other organizations who will collaborate and support on the different projects/activities of the hospital in order to achieve its strategic position and create impact on its patients," Dr. Lesiguez told ISA in an interview.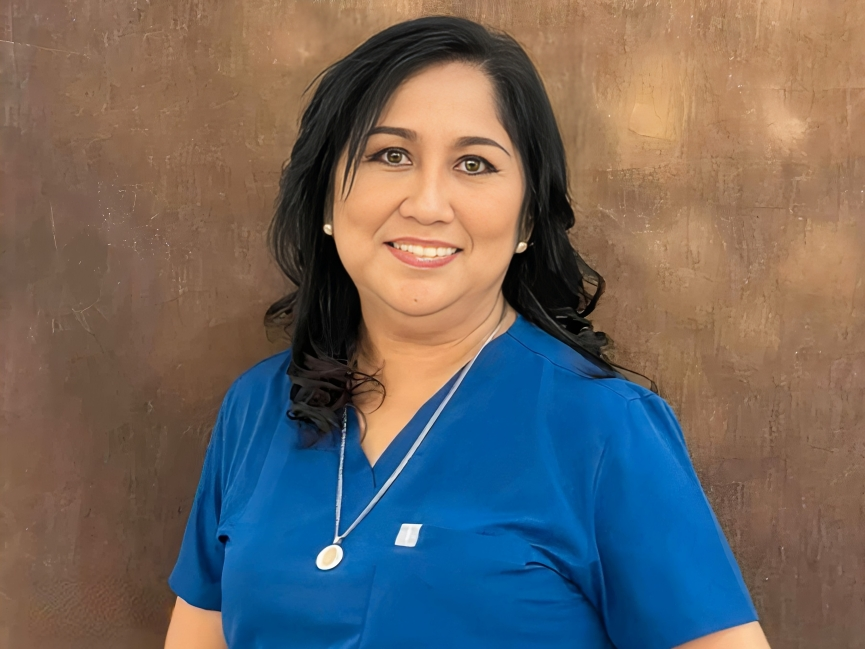 Dr. Jenny Lind S. Lesiguez, Head of the Office for Strategy Management at EVMC
At the forefront of EVMC's MSGC is Congressman Jude Acidre, and alongside him are representatives from the Department of Science and Technology, the Civil Service Commission, the Office for Civil Defense, and the University of the Philippines Manila – School of Health Sciences in Leyte, among others. 
The MSGC has been instrumental in advancing healthcare excellence in Eastern Visayas, with their contributions ranging from championing the passage of R.A. 11567, which led to an expansion of EVMC's bed capacity, to funding crucial research endeavors of residents. Additionally, their support in achieving PRIME HRM Level II accreditation and funding essential infrastructure projects has solidified their role as a dynamic force in fortifying healthcare in the region.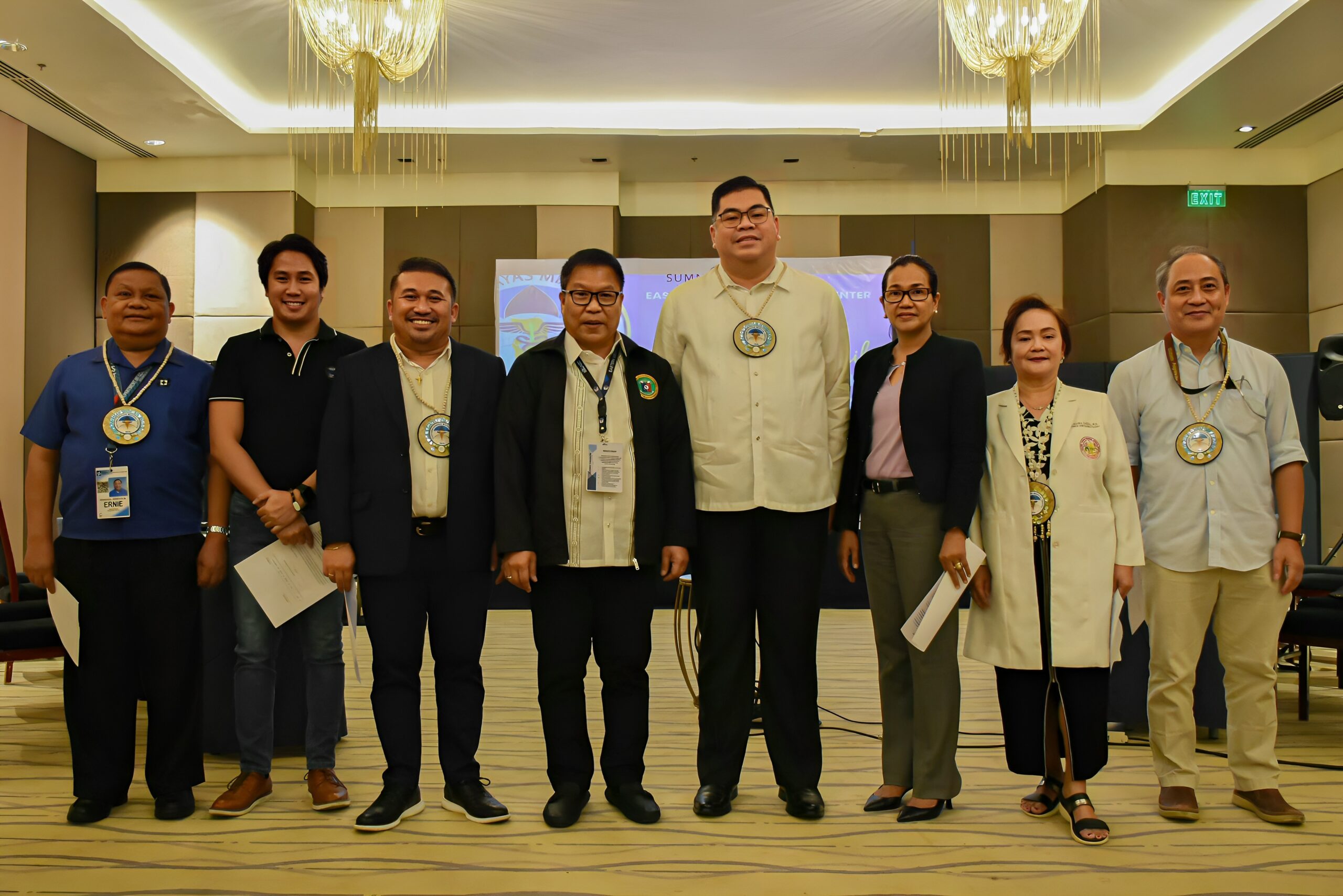 MSGC members with EVMC Medical Center Chief Dr. Salvador B. Evardone during the quarterly meeting and Renewal of Oaths (L-R: DOST, OCD, FMR-PRTV, Dr. Salvador Evardone, Tingog Partylist, CSC, DRTRMF/Tacloban City Council, and UP-SHS)
"Project Tambal"
In its effort to "complete the loop" in patient management, EVMC conducted follow-up assessments and noted a substantial number of its patients struggling to comply with their prescribed take-home medications, primarily due to financial constraints.
"While they were given prescriptions together with their 'tagubilins', the full dosage of the prescriptions were oftentimes not completely bought," Dr. Lesiguez said. "This poses the risk of morbidity and re-admission of our patients."
Recognizing the issue, EVMC came up with the idea of providing patients with a full set of discharge medications, including antibiotics and other important medicines. This led to the birth of Project Tambal, which stands for "TAkehome Medications Benefit Assistance Link," a joint effort between EVMC and its MSGC partner, the Tingog Partylist. With Congressman Jude Acidre leading the way, the idea was presented in Congress and received the necessary funding, turning the project into reality.
EVMC then formed a committee to create clear guidelines and processes for medication procurement, ensuring all staff members were well-informed about the process. The team collaborated with clinical departments to prepare a Purchase Request for the necessary medications. Additionally, distinct blue-colored Project Tambal prescriptions were reproduced for easy identification and processing during discharge.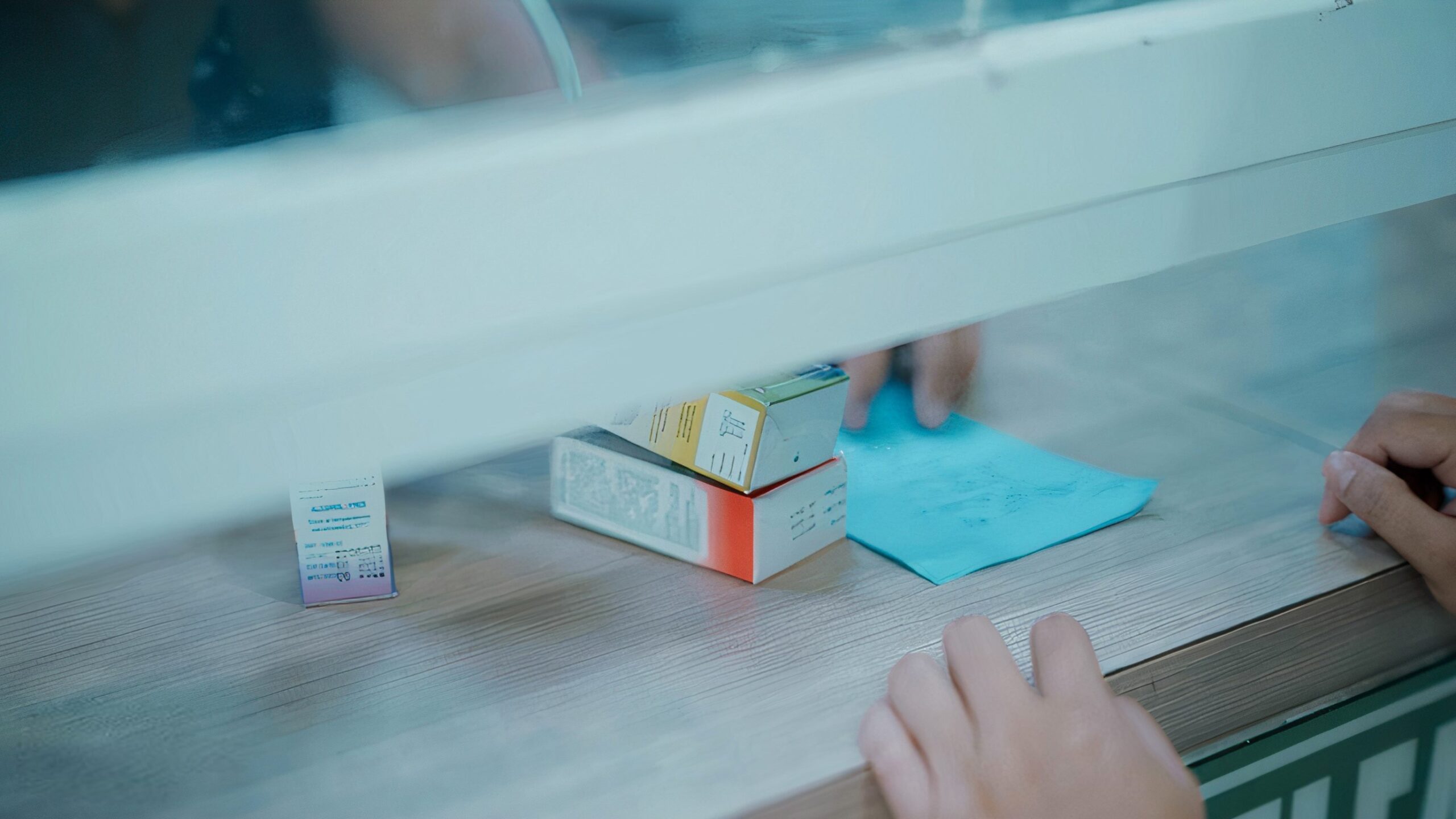 Medicines dispensed through Project Tambal using blue prescription
With the project in full swing, EVMC left no stone unturned in spreading the word. The initiative found its place on EVMC's web page and social media channels, featured in engaging infomercials. It also made waves on the airwaves, as EVMC staff took to radio programs to champion the cause. 
"Finally, we conducted the launching of the project, which was covered by the media and included in the news of our local television station," Dr. Lesiguez recounted.
Touching lives
Project Tambal's impact on Eastern Visayas has since been palpable. Since its inception in January 2023, over 4,770 patients have received full courses of antibiotics and essential medications, effectively eradicating the financial burden that once loomed over them.
Among these beneficiaries is Judith Buena, a mother of a two-year-old cancer patient. With Project Tambal covering her son's take-home medications after every chemotherapy session, Buena's gratitude echoes through the halls of EVMC: "Dako gud na bulig ha amon (This is a very big help to us)," she said, as told by Dr. Lesiguez.
"They no longer have to worry [about] where to look for money to buy their medicines," Dr. Lesiguez added.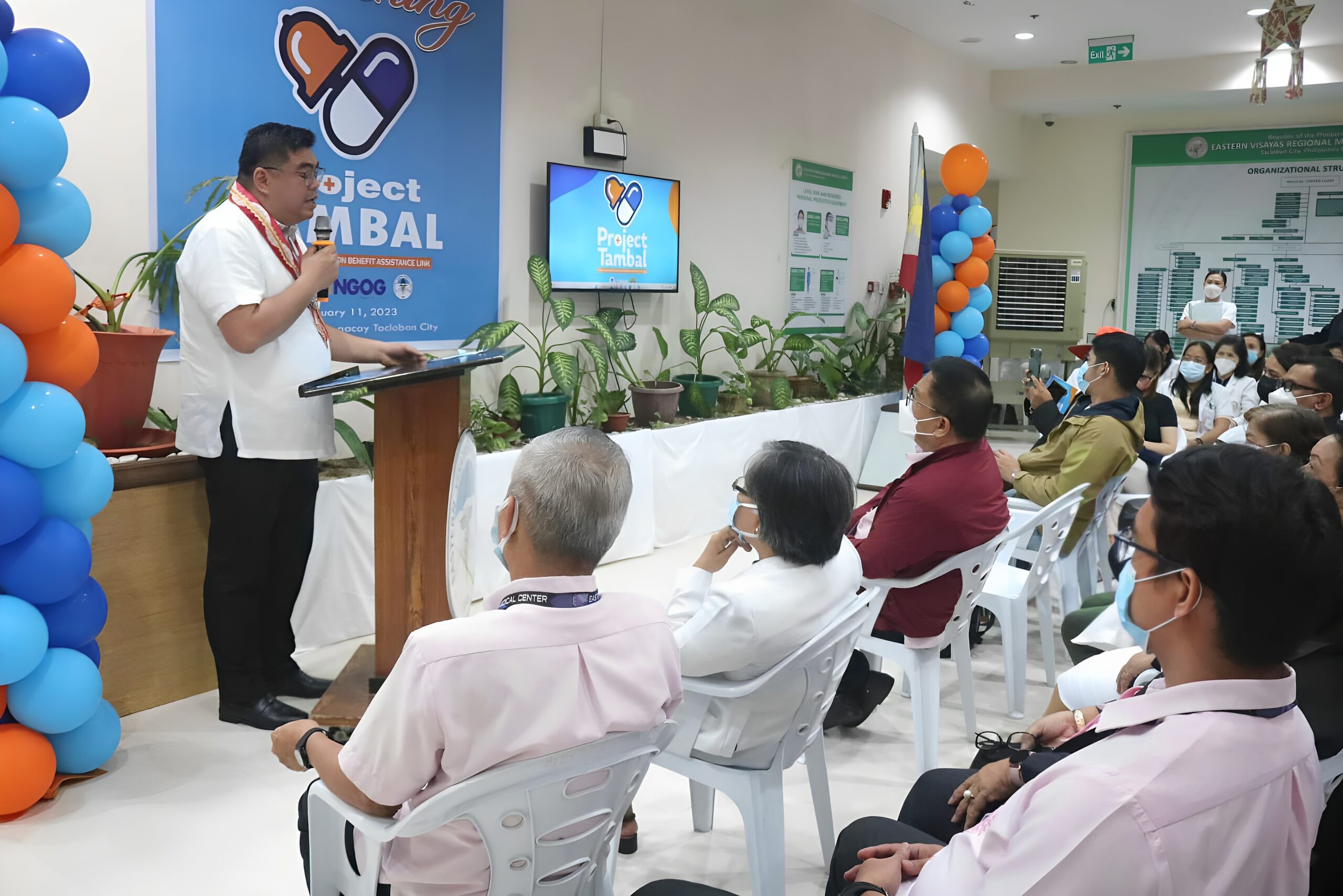 Launching of Project Tambal with MSGC member and Congressman Philip Jude A. Acidre
Challenges along the way
The implementation of Project Tambal was not without its challenges. Initial hurdles in information dissemination were met with innovative strategies, including infomercials, web posts, and radio features. Additionally, feedback from patients highlighted the need for streamlining processes and increased personnel for prescription processing.
"The committee in charge of this program [is] re-evaluating the process streamlining," Dr. Lesiguez assured. "They also requested for additional personnel, especially from the Tingog Partylist, to augment its personnel who will process these prescriptions."
Additionally, addressing the influx of patients remains a big hurdle for the hospital, requiring a resilient and capable workforce. However, with the enactment of R.A. 11567, EVMC gained additional plantilla positions, enabling them to better accommodate the high volume of patients. Rigorous recruitment, selection, and promotion efforts are underway to ensure a dedicated and qualified individual fills every position.
"With the challenge of increased migration and lack of nurses, we have the 'employ all' policy for the nursing service applicants as job order, with salaries equivalent to regular employees, so that it is easier to fill in the vacated positions of those who will be promoted," Dr. Lesiguez explained. "This ensures that the ideal nurse-to-patient ratio will be met."
Paving the way for tomorrow
Should Project Tambal continue to prove successful, Dr. Lesiguez envisions an even greater impact along with the Tingog Partylist, who aims to extend the project's reach to a national scale.
Furthermore, EVMC's broader vision includes urging Local Government Units (LGUs) to adopt a similar approach in their health facilities. This means that while Project Tambal handles short-term medication needs upon discharge, local facilities will take charge of providing long-term maintenance medications, ensuring uninterrupted access to crucial medicines for all patients and offering them comprehensive support.
"This is a project worthy to be shared [with] other government hospitals as this assures us of the full compliance to discharge medications of our patients and, therefore, their complete healing," Dr. Lesiguez shared. "A project like this provides us the full circle in patient management." 
With every prescription filled, every patient served, and every life transformed, Eastern Visayas takes one step closer to a brighter, healthier tomorrow. Through the relentless spirit of EVMC and its collaborative efforts with its MSGC, Project Tambal stands as a testament to the power of unity, compassion, and resilience in healthcare. 
"Collaboration between local government and hospitals, especially DOH hospitals, will greatly impact the people it serves. When there is collaboration, we are assured of the implementation of the Universal Health Care law where every Filipino's health is being taken cared of by the government," Dr. Lesiguez said. 
"As the health agenda of the current administration states, 'bawat buhay, mahalaga.'"