In the grand production of any transformation journey, aligning everyone in the organization with the strategy is akin to assembling a stellar cast. Like actors who bring a film to life, employees serve as the organization's champions, and their commitment to and understanding of the overall vision are crucial for the successful execution of the strategy. Without their active involvement and shared understanding, the journey may face challenges and hinder its potential for success. 
Cascading within the Performance Governance System (PGS) pathway is no easy process, requiring effective, clear, and consistent communication with numerous units and departments. Moreover, the restrictions brought about by the COVID-19 pandemic have made it even more difficult for institutions to connect with the workforce and convey their goals and strategies. 
Recognizing the importance of the PGS framework and cascading even amid a global health crisis, one health institution sought innovative approaches to promote PGS engagement. Their groundbreaking tactic? Broadcasting entertaining PGS-related content with a touch of cinematic flair. 
The Ilocos Training and Regional Medical Center (ITRMC) embarked on its PGS journey in 2019. The hospital was conferred the Initiated status in the same year and the Compliant Status in 2023, bagging Trailblazer Awards for both stages. Undergoing the PGS pathway amid the pandemic, ITRMC stayed committed to its vision, and following a strategic realignment, it positioned itself as a People-Centered Multispecialty Apex Hospital.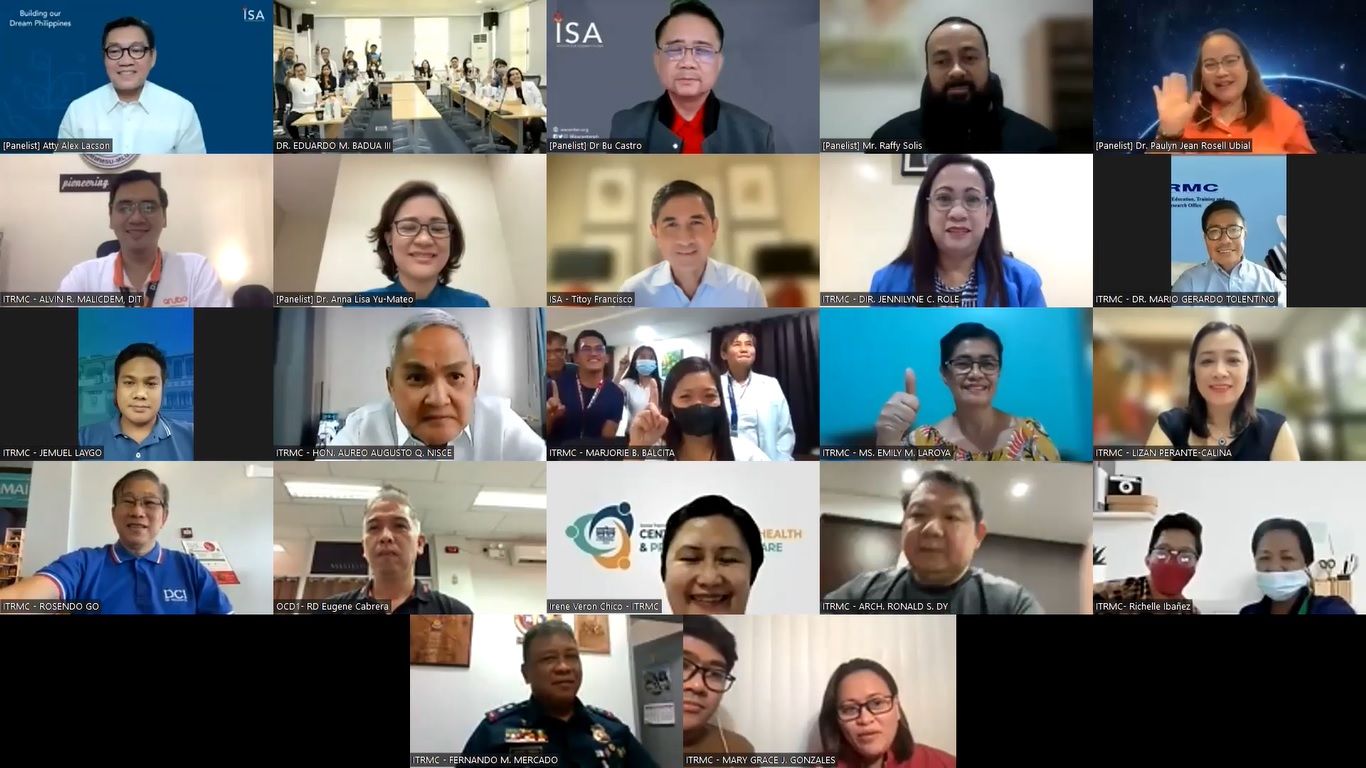 With the need to re-establish social cohesion and solidarity among employees during the pandemic, ITRMC and its Quality and Strategy Management Office (QSMO) were inspired to adopt online broadcasting. Because of the limited face-to-face interactions and different work arrangements, ITRMC saw an opportunity to leverage multimedia platforms to communicate and engage with their workforce on PGS-related matters. 
"The main idea is creating materials which are short, concise, commercial/advertisement type, and enticing to all types of audiences," Dr. Cherrie May Pocsidio-Laroco, Head of the QSMO, told ISA. "The multimedia platforms became the channel for cascading PGS and ITRMC's strategies, accomplishments, and best practices." 
Creating an exclusive ITRMC QSMO Facebook Page for employees to streamline cascading activities proved to be a game-changer for the hospital. This online platform facilitated efficient monitoring through post-tests, fostering improved learning and retention. Moreover, it enhanced communication, making information more accessible and interactive for all.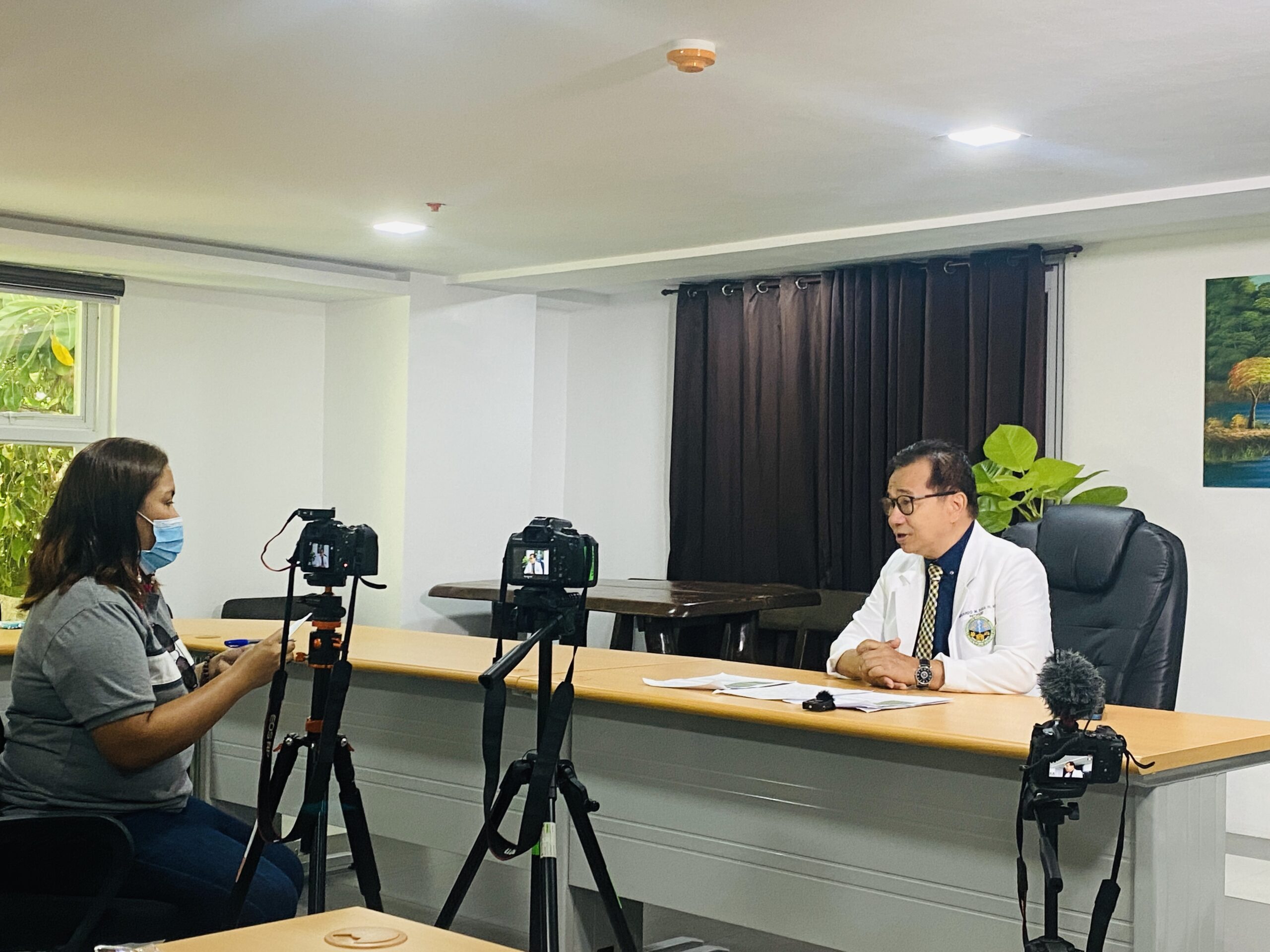 One notable example is the PGS-SINESKWELA, a series of 10- to 15-minute online classes featuring modules on PGS, strategies, and roadmap. Engaging the expertise of the QSMO's production team, audio-visual presentations (AVPs) are brought to life, featuring in-house talents at the hospital. To ensure participation, all employees are required to watch the AVPs and complete post-tests through a provided link. The QSMO then monitors the compliance of each department and unit, maintaining records of the percentage of employees who have completed the modules. 
Adding excitement to the learning experience, ITRMC also introduced "TGIF," where they pose a PGS-related question every Friday to employees. The first ten people to provide correct answers via SMS are rewarded with prizes and earn "PGS points" accumulated on their personalized "TGIF Rewards Card." These points serve as a foundation for additional prizes and the opportunity to be nominated as the PGS TGIF champion of the year. 

Another engaging initiative was the PGS Channel's weekly PGS talk show, "Today with Pjang and Kristel," which focused on ITRMC's strategies, PGS journey, and accomplishments. Hosted and aired through social media by the Strategy Communications Committee, this show became a hybrid, with live studio audiences and online viewers participating in interactive games and winning prizes. 
To boost inspiration and promote knowledge exchange within the organization, "PGS I-Kwento Mo" was born. This online platform for sharing best practices offers an avenue for all departments to showcase their best practices. In recognition of their achievements, winners are honored at the "The Golden Sillag Awards" – The Finals, where their accomplishments are celebrated and shared among colleagues.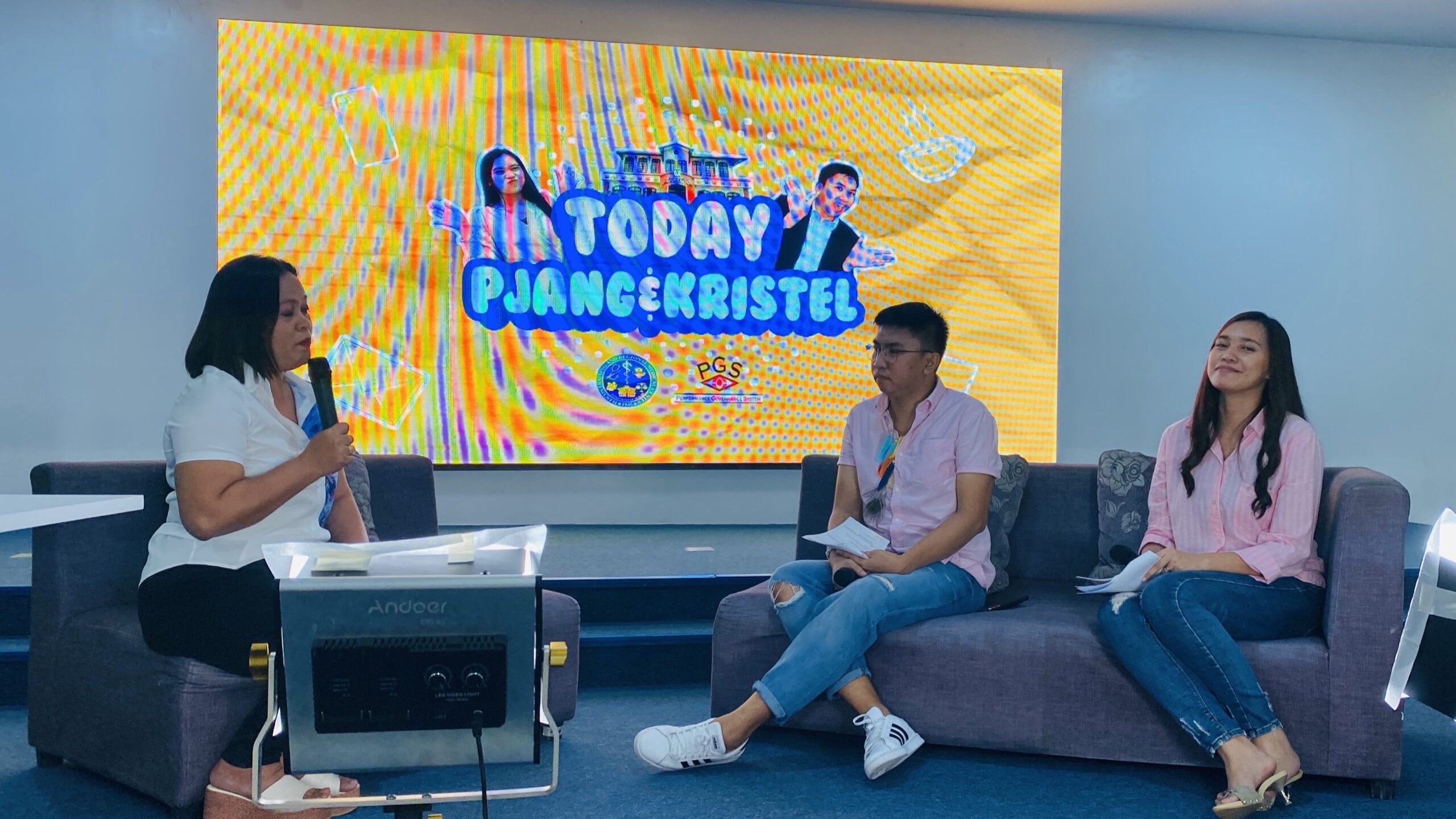 Dr. Pocsidio-Laroco highlighted the substantial impact of online broadcasting in building a strong PGS culture at ITRMC, as observed through employee feedback. The hospital has also witnessed a remarkable increase in employee engagement and commitment, as evidenced by high ratings in client experience survey reports, employees' satisfaction ratings, and the achievement of PGS deliverables and scorecard measures. 
"Continuous learning and knowledge is vital to all staff," said Ms. Honey Kate Ugay from the Nursing Department. "And it's a good practice that ITRMC took advantage of [the] internet for lectures, webinars, and trainings, specially during this pandemic."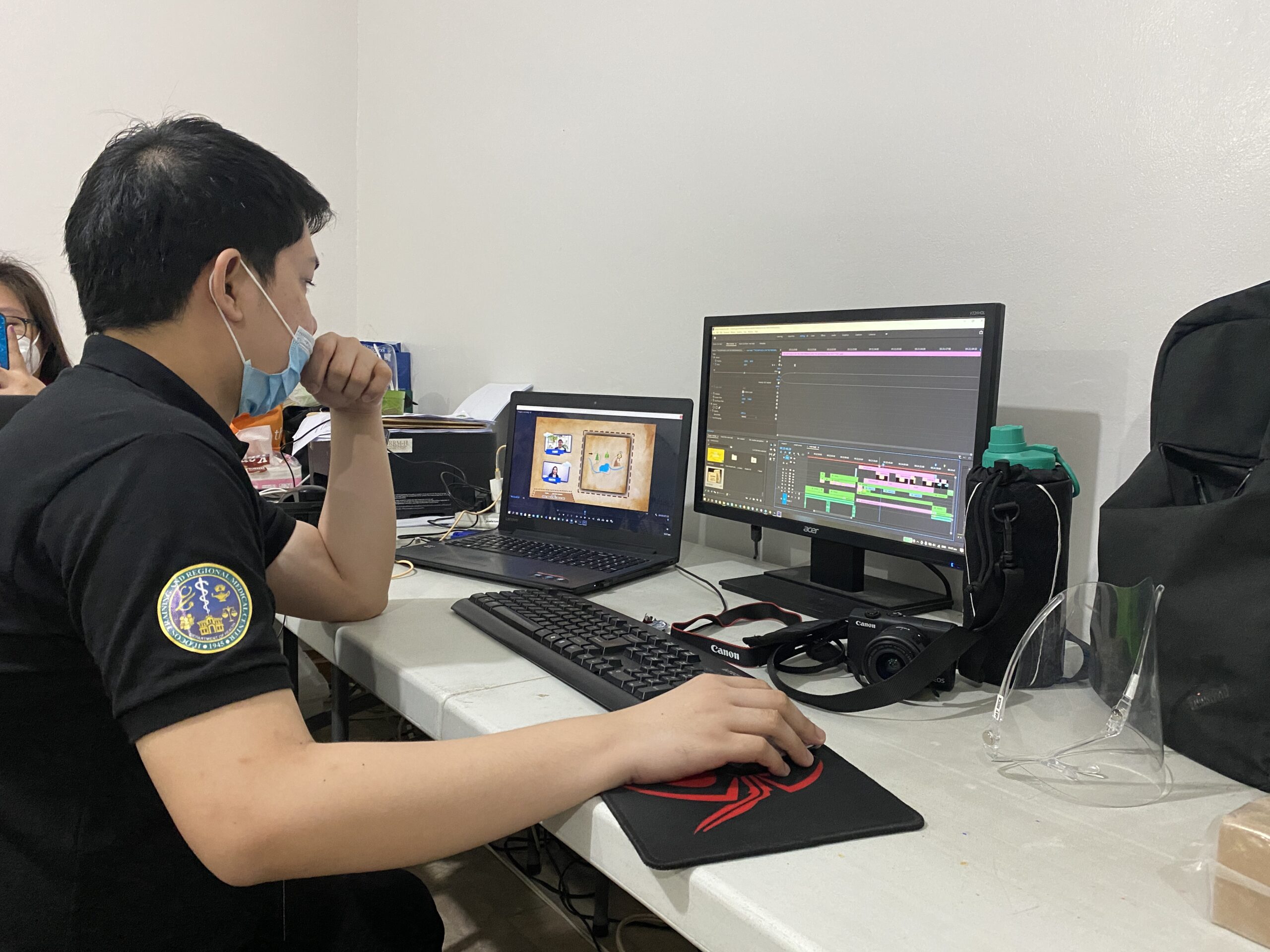 Through a relentless pursuit of creativity, ITRMC discovered ingenious ways to craft engaging PGS-related content. Recognizing the immense potential within their ranks, ITRMC harnessed the talents of their creative staff, empowering them to contribute ideas and shape the narrative of their content. 
"Let them provide ideas on the content and how the materials can be shared through multimedia. You will be surprised how rich and creative they are, especially the younger or Gen Z staff," Dr. Pocsidio-Laroco advised. 
Understanding that effective communication in today's landscape transcends traditional methods, ITRMC invested in the expertise of skilled multimedia talents and state-of-the-art equipment to fully embrace the digital era and elevate its multimedia efforts. Education and support to their creative staff through coaching and mentoring were also prioritized, ensuring their team possessed the knowledge and understanding necessary to deliver relevant and impactful content.

At the core of ITRMC's success in creating engaging PGS-related content lies its focus on understanding its audience. They recognized that effective communication requires a deep connection with the intended recipients, so they invested time and effort in strategizing how best to address the diverse needs and preferences within their organization.
"Most important of all is understanding your audience. Discuss with your team strategies on how to address a particular audience in your organization," Dr. Pocsidio-Laroco said. "A well-crafted communication plan can help or guide the technical team in creating their content and materials." 
As ITRMC's remarkable journey demonstrates, creating engrossing PGS-related content is no walk in the park. It requires a blend of creativity, investment in talent and technology, continuous learning, and, most importantly, collaborative teamwork. As ITRMC Medical Center Chief Dr. Eduardo Badua said in his acceptance speech in the hospital's recent revalida, "The accomplishment cannot be done by any one, but it can be done by one united organization." Now gearing towards the third stage of the PGS pathway, ITRMC has already achieved remarkable success in its pursuit of excellence, becoming the embodiment of "Sillag ti Amianan"—the moonbeam of the north for healthcare.