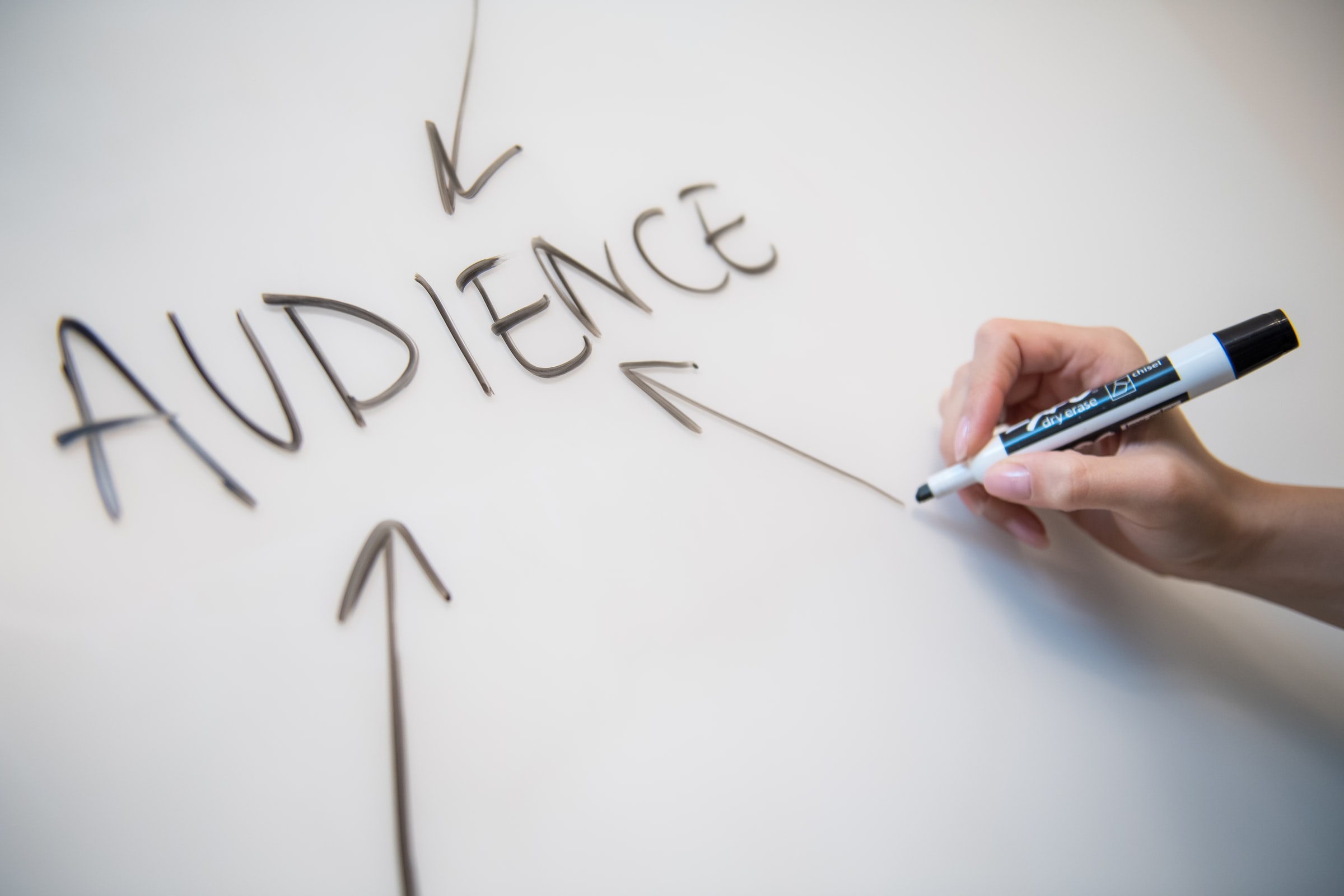 Photo by Melanie Melanie Deziel on Unsplash
Effectively communicating your organization's goals to external stakeholders is the key to achieving one shared vision. Not only can good strategic external communication build brand awareness, but it also ensures that you and your audience are on the same page as you move forward through the Performance Governance System (PGS). 
A well-defined external communication plan can open many doors of opportunity for an organization, ensuring high and continued stakeholder collaboration and engagement. On the other hand, failing to bring clarity around common goals may lead to resistance or, at worst, the disengagement of your target audience. The lack of an effective external communication strategy can also lead to losing the chance of attracting new audiences. Learning to reinforce your organization's strategy is the key to winning the support of the communities you serve.
Here are five helpful tips for winning the support of your stakeholders:

1. Know your target audience
The first and most important step to reaching your stakeholders and gaining their commitment is to know the demographics of the people you are communicating with. Gauge your audience and determine the community's pressing concerns that need to be addressed. You can then offer them products and services relevant to their needs and issues.
"If we just focus all our efforts on operations without really taking time to communicate, without taking time to understand first where the people are coming from before we communicate to them then our programs will not essentially be as fruitful as they could be," stated Ms. Julienne Joven, co-founder of Fennel and strategic external communications expert.
"Reflect as a team: How far are we in really helping our constituents understand us, as well as how far are we in understanding our constituents?"
Understanding the demographics of your target stakeholders is also the key to finding the best ways to communicate and the ideal ways to engage them. Organizations have their own communicational channels to reach specific stakeholders; you must determine the most effective mediums that help you reach out to your target stakeholders and even expand your audience. To create an effective external communication plan, Ms. Joven emphasized that organizations must learn to differentiate what forms of communication are most applicable for every stakeholder.
2. Establish a brand persona tailored to your audience
To better connect with your target audience, you must develop an audience persona, especially when communicating online. An audience persona is essentially a fictitious character based on your organization's actual experiences and interactions with the audience. 
"Audience persona is essentially a caricature of [your audience]. It helps you understand who you are talking to. Your online brand persona helps you understand who you are when speaking to these people. [It] helps you connect better with your audience," Ms. Joven said.
With an audience persona in mind, you now have a more precise grasp of crafting your communication plan and what you want them to know as your external stakeholders.
In line with this, you must establish your brand personal persona to help your target audience understand your organization. Your online brand persona should encapsulate your organization's identity, culture, vision-mission, and values, so your audience can remember what is unique and what makes you stand out from others. To help guide you in crafting a brand persona, you can research brand archetypes as the foundation to make one concrete and main persona that embodies your organization.
"If you choose a lot of brand persona, it will confuse the team of what to portray. Your brand persona can be done through choosing a celebrity that matches the way your organization wants to talk," she said. 
If we just focus all our efforts on operations without really taking time to communicate [and] understand first where the people are coming from, then our programs will not essentially be as fruitful as they could be.⁠
— Julienne Joven, Fennel
3. Identify what you want your stakeholders to know 
Identifying your key message is vital in creating a strategic external communication plan. Whether from sharing your organization's main advocacy, updates on your transformative journey, or engagement opportunities, you must craft a communication plan that weaves what you want to convey into a straightforward narrative that your audience can easily understand.
"Once you know who you're talking to, you have to ask yourself what do I want to say to them. What is the key message you want the convey to them?" Ms. Joven said.
She highlighted that while organizations have many messages they want their target audience to know, it is vital that they first create a strategy on how to convey these. 
"You can't just throw information out in a haphazard manner," she cautioned. 
In creating your communication strategy, build from a big idea, such as an umbrella statement of what your organization wants to say to your stakeholders. Remember to structure what information you want to put out and unify all your ideas to ensure a flow and an order to the different messages that your audience can grasp. This enables you to boost their engagement and gain their investment in your story and brand. 
4. Integrate your External and Internal communication plans
Many organizations fail to integrate their external and internal communication plans and coordinate between units, resulting in a lack of a cohesive strategy and poor execution. Integrating external and internal communication plans leads to better strategic alignment with everyone on the same page on what is your brand as an organization and how to effectively communicate to both external and internal stakeholders.
"There are instances that everyone is so busy. We keep our external separate. It's very important that these two are communicating constantly. It's important that everyone is part of the system [and] part of the plan," she said. 
Integration of your external and internal communication plans helps create a sense of unity with your team and a better synergy in producing content to engage your audience or even cope with corporate changes in your organization. Due to the open sharing of information by external and communication strategy teams, brand awareness is embedded in the group, which can, in turn, promote it to stakeholders as brand ambassadors.
"Who else will promote the organization but the people inside the team? We are looking at the everyday member[s] of the organization, working day in and day out. There is a way for us to elevate these stories if we integrate these two," she said.
Once you know who you're talking to, you have to ask yourself, "What is the key message [I] want the convey to them?"
— Julienne Joven, Fennel
5. Put yourself in your audience's shoes
In developing a well-crafted communication plan, empathy plays a huge role in understanding the needs of your external stakeholders and maintaining a healthy relationship with them.
"The very important thing in creating any kind of communication is empathy. It really is imperative to take a step back and see kung ano nga ba talaga 'yung pinagdadaanan ng ating stakeholders," Ms. Joven said.
Being more empathetic to your stakeholders means that we can be more in tune with their needs and have the drive to offer products and solutions specifically tailored to their concerns. Empathy is a deep understanding that allows you to convey your messages with sincerity and build or reinforce a positive relationship with your stakeholders for more collaboration and engagement.
"As champions of good governance, it is really important to build good relationships with our stakeholders, and what better way to do that than to create an impactful communications campaign."
Strategic external communication is vital in ensuring everyone is on the same page as your organization embarks on a transformation journey. As your organization changes under the PGS system, keeping your stakeholders engaged and committed to your vision ensures they will walk alongside your path forward towards a shared vision. Remember these tips while applying best practices of strategic external communication in developing your communication plans, and you're ready to foster your stakeholders' long-term engagement and commitment.

Ready to reinforce your external communication plan? We at ISA offer the Skills Lab, a capacity development program designed to empower organizations by enhancing diverse skills unique to any organization's needs to achieve long-term sustainability and success. A Skills Lab course on Strategic External Communications awaits you! For more information, don't hesitate to contact Kristine Roraldo at [email protected]