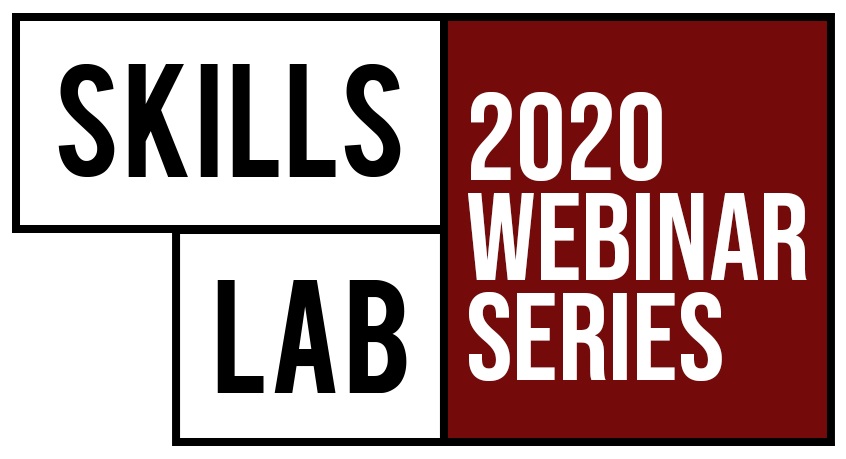 There's no denying that the COVID-19 pandemic has forced most enterprises and institutions to shift rapidly into the digital space for operations and services to survive. In response to the emerging challenges of this shift for the public sector, the Institute for Solidarity in Asia (ISA) held a Skills Lab on Digital Transformation and Data-based Decision Making last September 16 to 18, 2020.
Attended by over 40 delegates from public hospitals, national agencies, and private organizations, this new Skills Lab course was facilitated by three data practitioners from the Analytics Association of the Philippines (AAP): Analytics and Experience Design expert Mr. Sherwin Pelayo, AAP Industry Development Committee Chairman, Mr. Monchito Ibrahim, and CirroLytix Founder Mr. Dominic Ligot.
Each day of the seminar walked the delegates through a specific aspect of pursuing a digital transformation journey. Check out their tale of transformation as told in three parts:
One: Design Thinking that puts human experiences at the center
In starting off a digital transformation journey, the crucial initiator, according to Mr. Pelayo, was Design Thinking — an approach shifts the focus from traditional problem solving to a more human-centered process. In tackling issues, Mr. Pelayo emphasized the importance of building a deep understanding of the human experience more than immediately generating solutions.
"Stakeholders tell us about the problems and [often], our mind is already coming up with [the] solutions. We seldom ask if the solutions will actually work for them. The solution should help improve the customer's lives and experience. It's important not to lose the empathetic aspect." — Mr. Sherwin Pelayo
This deep understanding, he said, requires a wider view of the person's life, including not only their direct dissatisfaction with a service but also aspects of their life situation that indirectly affect their experience.
"Most of the time, we just wanna know what the problem or frustration is. But we should be trying to understand the other factors to it," advised Mr. Pelayo. It is only after this process that developers can then begin to hone in on insights and later brainstorm on creative solutions.
Two: Digital transformation that is beyond upgrading of technology
On the second day of the webinar, Mr. Ibrahim tackled an overview of digital transformation, which, in his words, is "much bigger than upgrading our desktops for our own benefit. It is about changing processes and user experiences to meet changing needs."
The challenge for the government and public sector, he said, is that they are lagging behind their constituents when it comes to use of digital technologies. Though many have moved from analog or paper-based services to the foundations of an e-government, more emphasis should be placed on constituent engagement rather than internal efficiency.
He then walked the delegates through the concept of a digital government, stating that a 'mobile now' government is one that is able to provide localized services accessible anytime and through any channel, for a seamless, personalized citizen experience.
"Citizens are willing to share their non-sensitive data just to get a personalized service. It's all about the right service to the right people, [done] the right way." — Mr. Monchito Ibrahim
Three: Data analytics that works in a cycle for continuous improvement
On the last day of the webinar, Mr. Ligot took the virtual stage to introduce the basics of Data Analytics. He began by introducing the Data Value Chain which explains the process of transforming data into actionable insights that drives decision making.
He then posed the question to delegates, "What areas [within the value chain] are wonky in your organization? Is it Data, Insight, or Action? That's where you can put the change in place."
He also reiterated that the Data Value Chain does not stop at making decisions from the data. Rather, there must be further data gathering about the decisions made, which should be fed back into the system in order to continuously improve.
In the latter part of his lecture, he tackled issues on Data Ethics and the many case studies relevant today.
"[Data] privacy and security is just the tip of the iceberg." — Mr. Dominic Ligot
He then gave an overview of the complex data issues such as Data Poverty and Quality, Digital Ownership and Control, and Misinformation and Disinformation.
In addressing these issues, Mr. Ligot imparted the thought that mere compliance to regulations is a simple reactive response; but practicing ethics — this is a proactive response.
Overall, with the Philippine society now moving onto a more digital-heavy way of life, there are more issues and challenges emerging that must be considered as we develop new systems for the people. As the three experts said, we must endeavor to empower citizens by improving experiences, and to never lose the human side of digital transformation.