Despite its critical role in a transformation journey, many organizations struggle to effectively communicate their strategic goals to the workforce, eventually leading to poor execution. To help organizations get their visions and strategies across, the Institute for Solidarity in Asia (ISA) held a Skills Lab on Strategic Internal Communication last January 28 to 29, 2021. Over 30 participants from the health, security, and technology sectors gathered to learn how to firm up their internal communication mechanisms and bridge the gap in strategy execution.
The two-day online workshop was facilitated by Col. Ruel G. Rombaoa (Ret.), Chief of Staff & Head of Marketing and Sales of the Alpha Aviation Group, Philippines, Inc., who shared best practices on crafting a narrative for effective internal communication.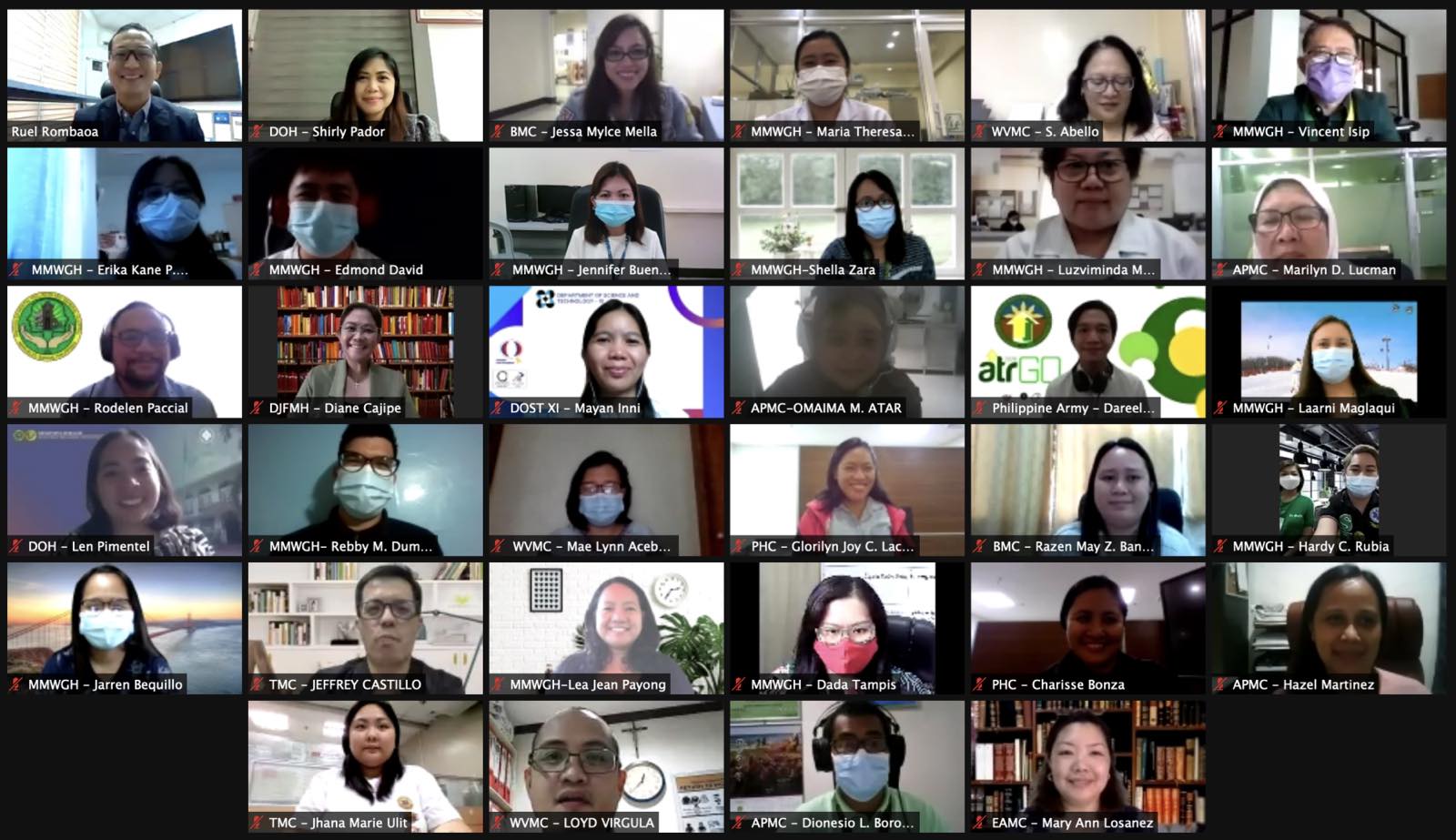 A little less strategy, a little more action
While many organizations have an edge in creating and developing their plans, Col. Rombaoa said that there is still room for improvement in terms of aligning employees to work towards the achievement of their strategic priorities. With only five per cent of the workforce understanding the strategy, Col. Rombaoa said that communication plays a critical role in overcoming these barriers. 
"This is very vital, because you cannot expect employees to say something about the transformation journey if they don't know anything about it in the first place," he said. "People are afraid and sometimes they hate what they don't know. It's not just about coming up with a grand strategy. As communicators, we have to get across."
To bridge the gaps to successful strategy execution, visions and strategies must be expressed into actionable terms, while establishing a feedback mechanism that addresses its effectiveness and impact on the institution or its people.
Communicate with heart
An effective internal communications strategy is a critical aspect in fulfilling the mission of an organization. With that, Col. Rombaoa highlighted the importance of generating genuine engagement among the employees and integrating story-driven communication. 
"Present from the heart and don't just read. You'll be the one to make it – both from the mind and from the heart. Even with eyes closed, especially during a crisis, you should know what to say," he said. 
Meanwhile, to transcend the barriers of communication brought about by the pandemic, Col. Rombaoa suggested a "Virtual Kumustahan" through virtual meeting platforms where the management can engage with employees by showing genuine interest in their current situation and assuring that they are not alone during such a crisis.
To cap-off the first day of lecture, the delegates participated in a Stratcom Capability Mapping exercise that challenged them to identify the right communication tools, their lead communicators, support teams, and measures of performance, thus determining their topline capability level.
Jumpstart communication for the change journey
On the second day of the Skills Lab, Col. Rombaoa walked the delegates through some effective techniques in jumpstarting a strategic communication plan. He said that reality checks allow the organization to investigate their standing in the strategy governance spectrum and a simple refresher would help identify their next steps. 
While innovating and reinventing often deliver excellent results and breakthroughs, Col. Rombaoa noted that too much of these are often unhealthy and must only be practiced when necessary. In refreshing strategic communication plans, he also emphasized the importance of applying basic and time-tested principles, and considering both stakeholders and the target audience.
Col. Rombaoa then zeroed in on the importance of crafting effective themes and messages directed at a specific audience, with solid messages serving as the organization's key reference regardless of the situation.
"The beauty of having themes and messages, whatever question they throw at you, you only have to go back to your theme and message," he said. "Then you narrow it down to messages and identify what to say to your segmented audience. Know what you are communicating to whom."
Be a storyteller 
Before the course ended, the delegates were then divided into breakout groups for a stakeholder story mapping workshop and designated their storyteller for the plenary presentation. Each group shared their respective engagement plans to achieve awareness, discovery, choice, action moving forward.
Col. Rombaoa capped off his presentation by reminding everyone to not limit themselves as mere publicists and communicators, but become their story's greatest fans and evangelists. After all, every transformation is a long, arduous journey, and anyone who has fun and faith will get there eventually.